The Bitcoin Lightning Network is gaining popularity worldwide due to various initiatives. Switzerland, as home to the Crypto Valley, is at the forefront of this trend. Swiss fintech firm Mt Pelerin aims to support this ecosystem with its own all-in-one solution.
Individuals who wish to use Bitcoin as a means of payment must eventually deal with so-called Layer 2 protocols. As the first scaling solution for "digital gold," the Lightning Network has established itself as the leading option worldwide. Through its adoption as a legal means of payment in El Salvador and Lugano, Lightning applications have been able to reinforce this position.
Lightning: a scaling protocol for Bitcoin
The Bitcoin Lightning Network is a layer 2 payment protocol that builds on the Bitcoin blockchain. It allows for faster, cheaper and more private transactions by moving the majority of payments off the blockchain and into a network of payment channels. This way, the Lightning Network reduces the strain on the Bitcoin blockchain, leading to lower transaction fees and faster network speeds.
In addition, the Lightning network offers users the ability to open and close payment channels with increased privacy and security. Overall, the Lightning network is needed to scale the Bitcoin network and make it more usable for everyday transactions. The main barrier to adoption of the Lightning network is the lack of user-friendly software and interfaces, making it difficult for the average person to set up and use a payment channel.
Easy integration via Swiss service providers
With a new all-in-one solution, the Swiss FinTech Mt Pelerin offers the integration of Bitcoin Lightning into all of its products and services. Via its own wallet, they facilitate the path from the fiat system directly into the Lightning network - allowing users to skip a number of intermediate steps. Thanks to the currently applicable Swiss regulation, users can trade Bitcoin (BTC) under CHF 1,000 per day without identification/KYC.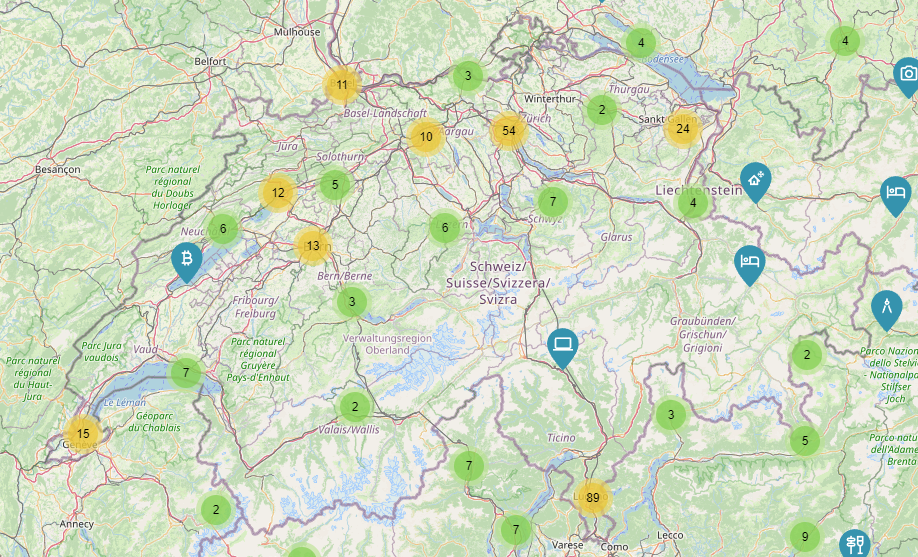 As the home of the Crypto Valley, Switzerland is also leading the way in Lightning adoption. With hotspots in Zurich and Lugano, a growing number of businesses are accepting payments via the Bitcoin layer 2. Mt Pelerin thus joins a number of young Swiss companies working to improve the Lightning infrastructure in the heart of Europe.